I have had her for about 3 months. My Guitar Tech spent a few hours sorting the neck out and this was the only area that needed sorting.
I specified a single piece back/body in Mahogany. Single piece for the neck.
From time of order to guitar arriving just over 4 weeks. I asked for pictures at various stages which never happened, I thought this was disappointing as had there been a problem that was visual it could have been sorted then. As it was there was no real problem with the guitar, as yet unnamed, the PUps will be changed in the next few months as the ones fitted unsurprisingly are micro-phonic but even withstanding that she is a great guitar to play.
If you look closely at the body finish there is only one tiny fault where the two veneers on the top doesn't meet completely and there is the smallest flaw which I wont worry about.
The neck feels very comfortable and had no problems apart from the setup.
The case seems to be of fairly good quality but wouldn't stand too much touring.
To sum up for what she cost she is a bargain platform for modding with your own specifications. Mike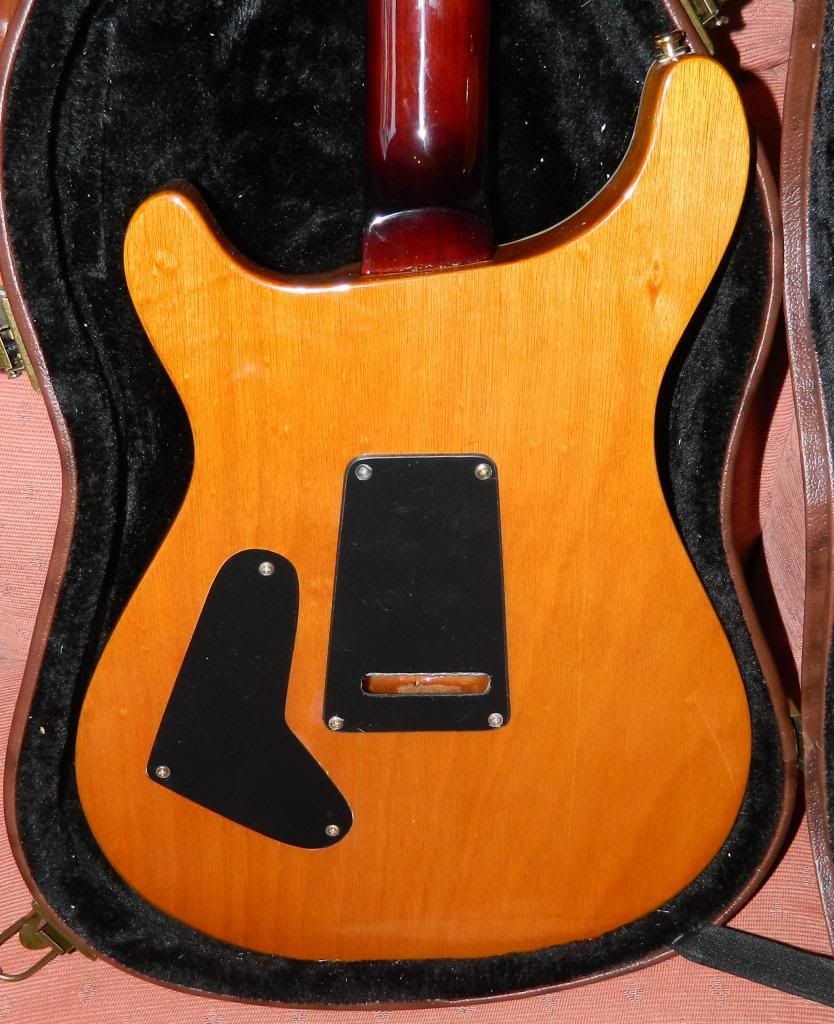 [Last edited
Sep 01, 2014 15:46:31
]