Okay, so you guys that are new to leveling/crowning frets no longer have any excuse: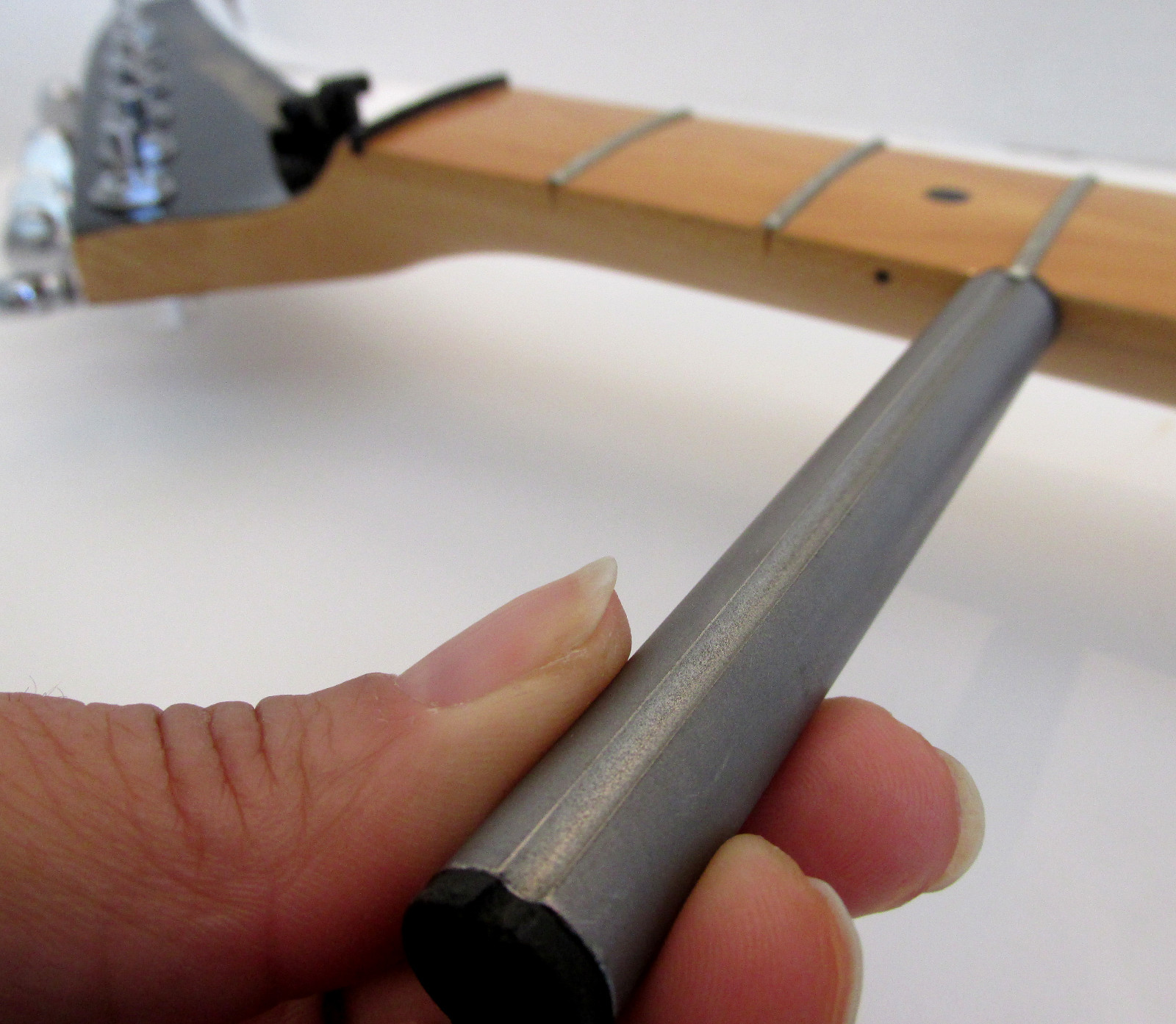 Ran into this item today on Ebay for $20. It's a concave file with 400 grit diamond coating that is for crowning frets. The 400 grit diamond dust will not only crown the frets, but also not leave scratches. To polish, you only need to use some .0000 steel wool and buff them out.
And considering StewMac's file I use is $100, it's a bargain.
The only advantage to the StewMac file is the contoured shape may make it a bit easier to use over a guitar body.
You can find it on Ebay under "Diamond Coated Fret Crowning Tool"
The two most important things to remember in life: "The only time it's acceptable to work with amateurs is if you are making porn." "If you want to work with clowns, join a circus."